Confío means trust

. Our purpose is to build

trust

in mexican NGOs.
We are a non-profit organization that promotes:
Transparency

among organizations in the non-profit sector, and
Accountable donations from those looking to volunteer, invest, and/or donate to non-profit organizations, and/or social projects.
Confío was funded in 2010 through the partnership of Fundación del Empresariado Chihuahuense A.C., Fundación Telefónica México A.C., and Tecnológico de Monterrey Campus Chihuahua, in their aim to promote transparency and high standards of conduct among organizations from the third sector.
Confio offers Mexican NGOs a free tool that will grant them accountability on their activities. Such tool is based on Fundación Lealtads' methodology http://www.fundacionlealtad.org. To donors, companies, individuals and funds; Confio offers free, independent, objective and consistent information on NGOs that will help donors make informed and accountable giving decisions.
We are the first Mexican association, and the only one in Latin America to be a member of the International Committee on Fundraising Organizations (ICFO). http://www.icfo.org

Mission: To develop confidence among organizations in the non-profit sector, by promoting their transparency, and accountability to increase donations and social collaboration.
Vision to 2020: To become a national leader and cornerstone on transparency and NGO´s accountability through an internationally renowned model.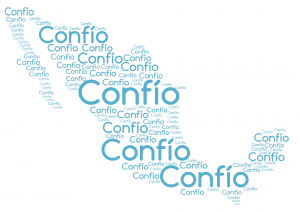 Values:
Transparency
Solidaridarity
Honesty
Confidence/Trust
Respect