Confio´s model is free of charge* for organizations, donors, and users in general. This is possible thanks to the support from the following corporations and foundations; which also collaborated with Confio´s founding in June 2010.

FECHAC is a non-profit, non-partisan, independent and autonomous grant-making foundation. 
Their purpose is to address critical community needs in three program areas:
Basic education

Preventive health

Creation of social capital
FECHAC strives to improve the quality of life of Chihuahua residents by promoting corporate social responsibility, civic engagement, and strengthening civil society organizations, in the ongoing and demanding task to build and improve their community.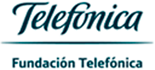 Fundación Telefónica boosts the access to knowledge in order to contribute to the social development in the communities where it has presence.
Its major areas are:
Boost access to education

To collaborate in the education improvement through the use of information and communication technology and its pedagogical implications

To generate and promote knowledge

Tecnológico de Monterrey is an institution committed to the development of leaders who have an entrepreneurial spirit, a humanistic outlook and are internationally competitive.
Here are the differentiators of Tecnológico de Monterrey:
Innovative education model which fosters the development of an entrepreneurial spirit

Education with a humanistic outlook

Global prestige

Connections with alumni, companies and institutions.
 * There is an applicable one time tuition fee of $950 pesos, for the analyzed NGOs. Nevertheless, Confío has a scholarship program for NGOs.